BizTechnovations Founded in 2017 with a motive to deliver the maximum business benefits using the technology investments.

We believe business technology can create a paradigm shift in the business execution if the technology is implemented with the right business strategy in the right place at the right time.

We are one of its kind in the market "Who commits on the ROI by implementing the right technology with optimized investments and attain high results".

We are a team of highly motivated and result oriented professionals having 70 man years experience in business technology & digital transformation.

We believe in data to understand the business dynamics and provide data insights to business functions to manage to improve operational performance.

Our Project portfolio in past 25 experience years has enabled us to define strategy & execute a program for both business & technology to achieve the ROI. 

Our Industry expertise are
Travel & Hospitality
Retail & Wholesale
Transportation
Construction
Poultry
FMCG 
Empower Business with business technology, OUR Project portfolio in past 25 experience years has enabled us to define strategy & execute a program for both business & technology to achieve the ROI.
Reduce Operational cost
Increase Sales
Campaign performance
Increase customer base
Customer retention rate
Increase productivity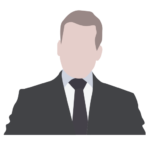 Balaji N
Founder & CEO
A senior leader with over 20 years of experience in consulting, planning and delivering IT strategies across the enterprise encouraging customer retention and customer loyalty. Extensive knowledge in implementing "One CRM" or Integrated CRM Concept (Centralized Customer Profile, E-commerce, Loyalty, Sales Force Automation, Call Centre, Marketing and Business Intelligence solutions) for the various organization in different industries like Travel & Hospitality, Automotive, Telecommunications, Plantation and Retail & CPG. Specialized in managing programs & handling consulting sales opportunities with strong domain and CRM technology knowledge.
Demonstrated leadership and senior enterprise architect experience to:
Execute Digital Transformation initiatives to support multiple business units.
Execute CRM/CEM Program both as a Business and Information Technology stake holder.
Enable organization with customer data driven methodologies and CRM strategy to improve campaign performance, increase sales and improve customer service
Define and deliver enterprise solution architecture and roadmap for various industries, including planning, designing and delivering over 10 Large-scale projects
Design, Own and Develop innovative solutions to complex business problems taking full account of business architecture design constraints.
Build, Own and Deliver business case with ROI to increase revenue/customer retention using CRM methodologies
Pradeep Singh
PMO Head
A Senior executive with over 20 years of experience, an Entrepreneur from past 3+ years, into product development & project management services. Worked as head of Program Management for Digital Transformation Programs for customer projects.
A PMI certified Project Management Professional (PMP), having played the role of Program manager and Delivery Manager with broad experience in Services delivery, building client relationships, stakeholder management, and build strong teams
Played the role of agile coach helping agile teams adopt SCRUM and Kanban, providing feedback and guidance to new project teams and to teams who wants to perform at higher levels
Satheesh Kumar
Block Chain Head
Entrepreneurial-spirited, MIT educated pioneering technologist with 19+ years of IT experience and 11+ years of experience in presenting and implementing Digital strategies by identifying, qualifying, gaining consensus from various stakeholders, and implementing enabling technologies and enterprise systems, thus achieving key strategic objectives. Built, Operated and Transferred Digital Transformation Centres of Excellence unlocking substantial cost savings and ROI.
At a subsidiary of Rio Tinto (World's 2nd largest mining company), as the Head of Centre of Excellence for Digital Transformation, built the practice from scratch to a 75+ member team (both in-house and outsourced teams) over a period of 3 years. Managed a 9+ million project portfolio and delivered digital offerings to Rio Tinto internal product groups.